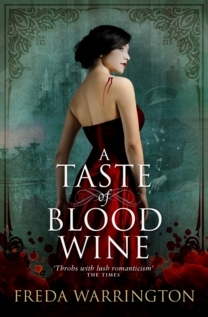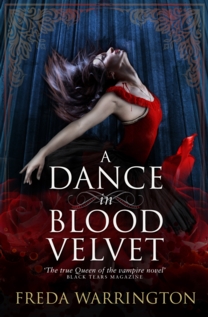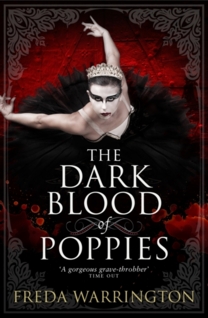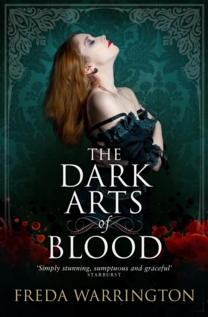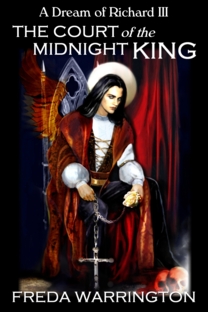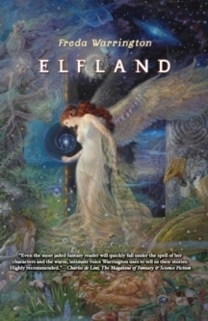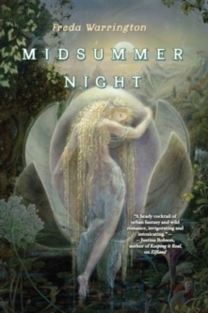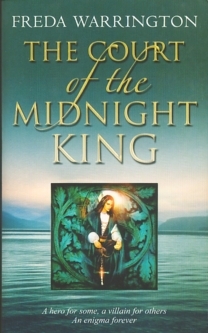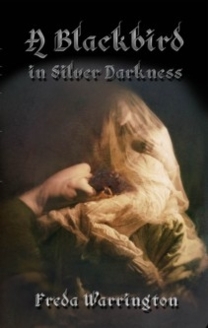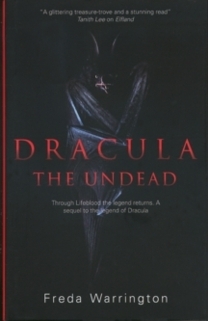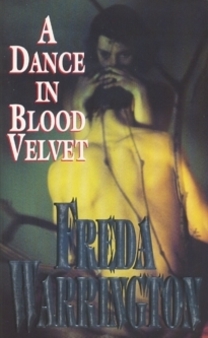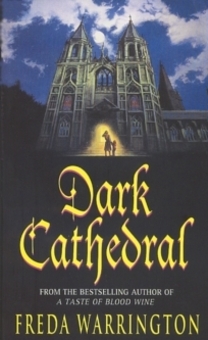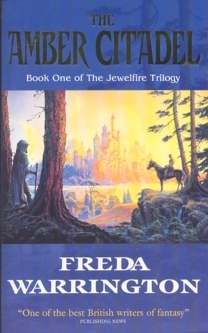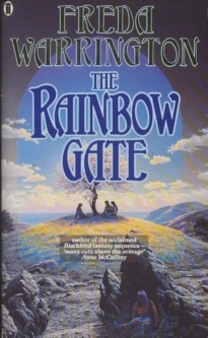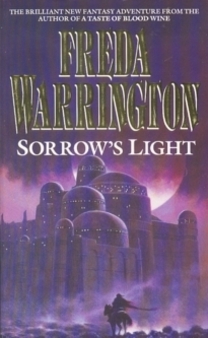 Freda Warrington

Author of A Taste of Blood Wine, Grail of the Summer Stars, Elfland, The Court of the Midnight King, Dracula the Undead, A Blackbird in Silver Darkness... and many more fantasy novels and stories.

Welcome to my author site!
---
2016/ 2017 News:
*Coming Soon*
NIGHTS OF BLOOD WINE


A collection of fifteen lush dark tales

Telos Books, March 2017

My first short story collection! Enter the spellbinding world of the Blood Wine series with ten sensual, gothic stories featuring beloved characters from A Taste of Blood Wine and its sequels. Plus five other stories of twisted darkness.

NIGHTS OF BLOOD WINE will be launched at SCIFIWEEKENDER, 30th March - 2nd April 2017 in Pwlheli, Wales with guests including Paul McGann, James Marsters, Wendy Padbury, Sam Stone, Justina Robson and many others.



---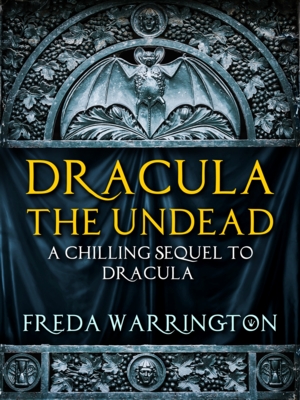 DRACULA THE UNDEAD: A Chilling Sequel to Dracula

My 1997 novel DRACULA THE UNDEAD - written to celebrate the centenary of the first publication of Dracula by Bram Stoker in 1897 - is now available on Kindle at last. The novel won the Dracula Society's Best Gothic Novel Award.


"Dracula the Undead by Freda Warrington is a true rarity - a sequel to a literary classic that doesn't pale in comparison... She does Stoker proud in her deft handling of horror and suspense." - Setisays.blogspot
"Dracula the Undead is a rich sequel, the best out there... capturing the romantic and gothic spirit of the Victorian era... with great pacing and a creative plot." - Darkcornerbooks.com
---


Night's Nieces: The Legacy of Tanith Lee
An anthology in tribute and love to the High Priestess of Fantasy...
Tanith Lee - 1947-2015 - was a huge influence on fantasy literature and a towering inspiration to a generation of writers who were captivated by her iconic, poetic prose, her surreal visions and ground-breaking ideas With nearly 100 novels and 300 short stories to her credit, sadly, in 2015, Tanith left us too soon.

But her flame burns on. Tanith inspired many writers who counted her not only as a close friend but as a warm-hearted, generous mentor and teacher. Now eight writers whom she considered her literary "nieces" have each written a short story in tribute to her work, with accompanying articles, artwork, and previously unseen photographs.

With a moving introduction by Tanith's husband John Kaiine, the contributors include Storm Constantine, Cecila Dart-Thornton, Vera Nazarian, Sarah Singleton, Kari Sperring, Sam Stone, Freda Warrington and Liz Williams.

Edited by Storm Constantine, published by Immanion Press. Cover art by John Kaiine. Available in paperback and ebook format.
---
Freda's Ebooks and Cover Reveals...
Six of my older titles are now available as ebooks on Kindle, published under the imprint Bloodwine Books. This is the first time my Blackbird Series of weird & wonderful sword & sorcery novels have been available as ebooks - and from only £1.99 / $2.99! More backlist titles on Kindle coming in 2016.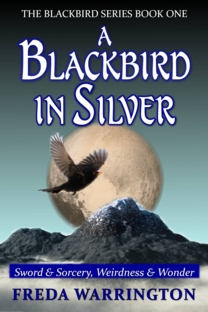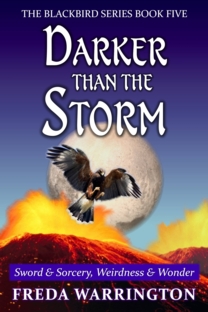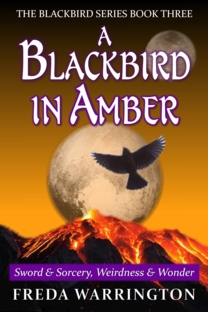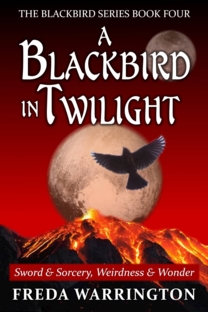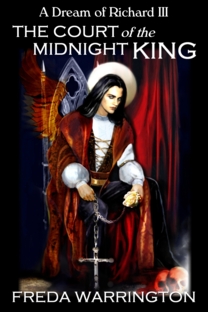 ---
The Dark Arts of Blood - the long-awaited new novel in the Blood Wine Sequence...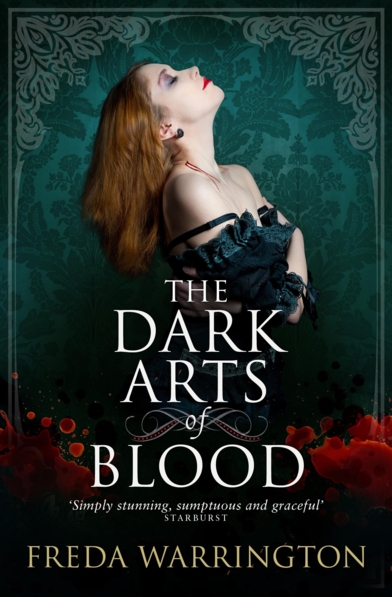 "In a crowded market, Freda Warrington's original and intelligent take on vampires is a breath of fresh air. Decadence, obsession, and danger in an immaculately constructed 1920s world, with a dash of thriller and a seasoning of the quantum mechanics. No-one else writes vampires as compelling and convincing as these." – Kari Sperring, author of
Living with Ghosts
MAY 2015: THE DARK ARTS OF BLOOD - published by Titan Books in both the UK and the USA, the long-awaited brand new fourth book in the Blood Wine Sequence. More details below.

---
2015: The Year of King Richard III...
REAL BOOKS ARE BACK! Spring saw King Richard's reinterment in Leicester Cathedral, and you don't have to be a Ricardian to have been moved by the sheer history and pageantry of the occasion. I'm pleased to announce that my novel The Court of the Midnight King is now back in print in a fine paperback edition. Also available on Kindle, and as an audio book from Audible - see below. To order the paperback, follow this link...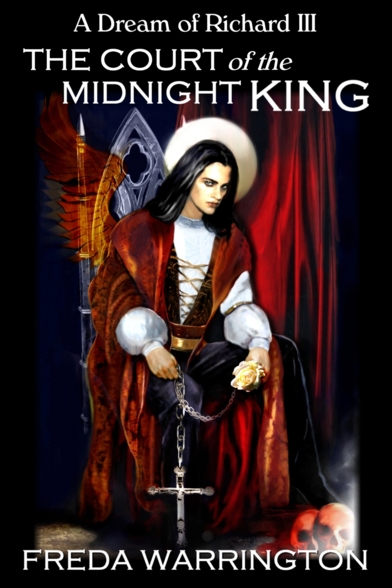 RICHARD III - the most fascinating, controversial king of all time. First published by Simon & Schuster in 2003, The Court of the Midnight King appears in Kindle version for the first time. (£2.49/ $3.98)

.

This lushly written alternative version of his story is replete with magic and a rich sense of period. This is not one for dry historians, but for lovers of fantasy, history and romance with a thirst for magical possibilities and a love of vividly portrayed characters.

"Superb fusion of dazzling alternative history and smouldering romance." -
Justina Robson, author of
Glorious Angels.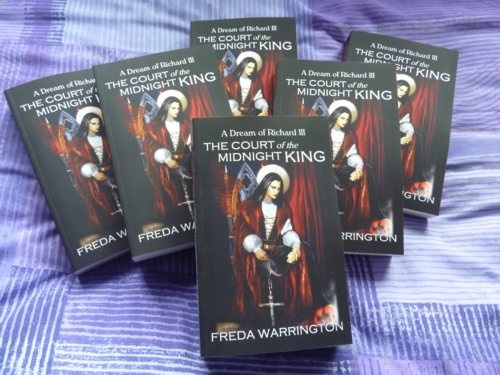 Nothing beats a traditional printed book... We still love the comforting feel of a proper book in our hands.
---
The Blood Wine Sequence from Titan Books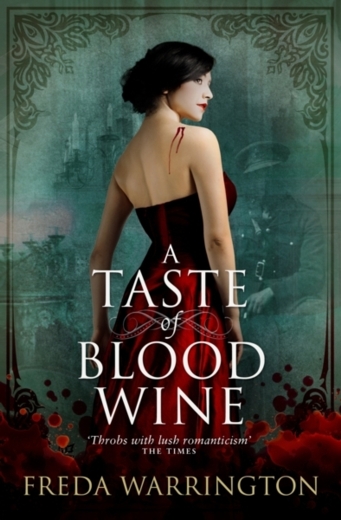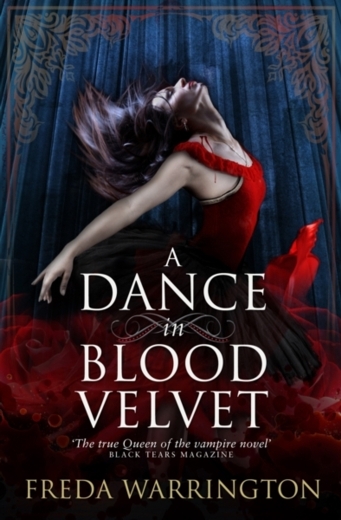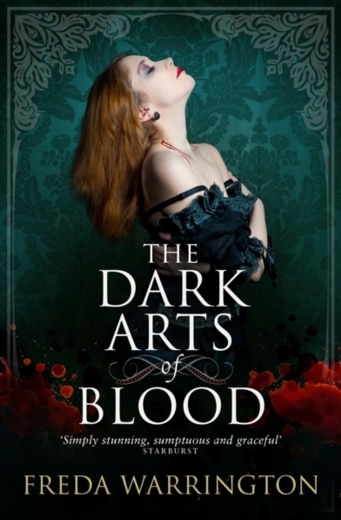 "Step forward Charlotte and Karl, a magnificent pairing, and a timeless couple that deserve a place up there with the very best of genre lovers." -

Alex Bardy, British Fantasy Society. I'm thrilled that my Blood Wine sequence of passionate gothic vampire novels set in the 1920s is being republished by Titan Books - they're making a beautiful job of the cover designs. And the brand new fourth novel in the series is published in the UK and USA in May 2015. Also available in ebook and Audible format. Look out for short stories, too - details on my Novels page.

These novels were first published in the 1990s, long before more recent vampire crazes. Many people have emailed me over the years asking for them to be reissued. Thank you for your patience - it's happening!


For further news, watch this space and Facebook. Scroll down for further details of all my novels, and all the links you need...

Now, I'm also on LiveJournal but I have let my blog slide this past year due to pressure of work. I will get back to it, but meanwhile I'm mostly on Facebook where my recent big news is AUDIBLE! Before I get to that, if you want to look at last year's blog tour, interviews, short stories and other bits, I've left all the links on the previous version of this page, here:



---
My novels are available as audio books from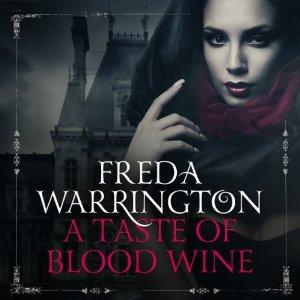 ---
"So are your books any good, then?"
Yes, I have been asked this very question by a slightly squiffy convention member. Well... most people seem to like them, once they actually read them. Go on, give them a try!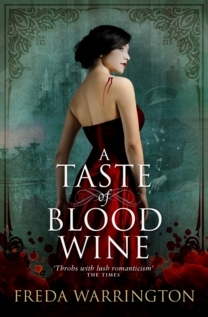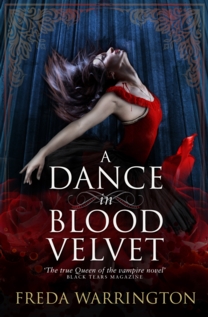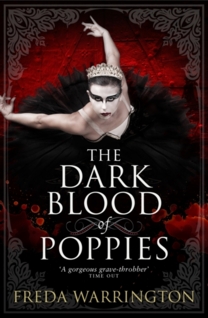 If you love the 1920s, a period of change and decadence... If you prefer your vampires passionate, sexy, grown-up - and

not afraid to be vampires...





A TASTE OF BLOOD WINE:

1918: Amid the horrors of a First World War battlefield, vampire Karl fights to be free of his monstrous creator, the tyrannical Kristian.





1923: Charlotte Neville, the shy daughter of a scientist, develops a feverish obsession with her father's enigmatic new assistant, Karl. But is their passion worth any sacrifice? For Kristian intends to teach Karl a lesson in power... by devouring Charlotte.





"Throbs with lush romanticism" - The Times





A DANCE IN BLOOD VELVET:

1925: Charlotte thought her bond with her vampire lover, Karl, would last for eternity - until Karl's former flame, the seductively beautiful Katerina, reappears. Now she wants to reclaim her life... and Karl.





In despair, Charlotte turns to a prima ballerina, the spell-binding ice maiden Violette. But Charlotte's obsession with the dancer unleashes a far darker threat than the vampires could have imagined...



"The true Queen of the vampire novel" - Black Tears Magazine



THE DARK BLOOD OF POPPIES:

1926: The ballerina Violette Lenoir has undergone a terrifying tranformation into Lilith, demon mother of all vampires. Haunted by her dark sensuality, Charlotte and her immortal lover Karl are drawn to the dancer - both to protect her, and to shield others from her savage nature.





For Violette has enemies, and the heirs of Kristian are out to destroy her. Innocently embroiled in the endgame, courtesan

extraordinaire

Robyn finally meets her match as she is torn between the two ultimate lovers: the ruthless Sebastian Pierse - and Violette herself.





"A gorgeous grave-throbber"

- Time Out





THE DARK ARTS OF BLOOD

: Switzerland, 1928: Charlotte and Karl are drawn into turmoil as the sinister activist Godric Reiniger begins his rise to power. Meanwhile, fiery dancer Emil achieves his dream to partner the legendary ballerina Violette Lenoir - until his forbidden desire for her becomes an obsession.

Rejected, spiralling towards madness, he seeks solace with a mysterious beauty, Fadiya. But she too is a vampire, with a hidden agenda. When Karl and Charlotte undertake a perilous journey to rescue Emil, they unearth secrets that threaten the existence of vampire-kind.



"No one else writes vampires as compelling and convincing as these." - Kari Sperring, author of Living with Ghosts.





---
Award-winning AETHERIAL TALES from Tor US
"If you like your fantasy deeply layered, sparkling and ethereal, do I have a book for you!" -

LitStack



Contemporary fantasies with lots of mystery, character interaction and Otherworldly adventure, not to mention a dash of sex, love, jealousy, conflict and magic. Each novel can be enjoyed on its own. However, the brand new third book, GRAIL OF THE SUMMER STARS, completes a larger story arc across the three books that I hope you won't want to miss!





ELFLAND won the 2009 Romantic Times Award for Best Fantasy Novel

Young Aetherial Rosie Fox grows up to learn many difficult lessons about life and love - but while the Great Gates to the Otherworld remain sealed by a malevolent force, the whole Aetherial race is under threat.

"Sensuous and intense - buy it, read it, love it!" - Melanie Rawn

---
MIDSUMMER NIGHT chosen for the Booklist Online (American Library Association) Top Ten SF/ Fantasy Novels of 2010

Renowned sculptor Dame Juliana Flagg little knows what she's unleashing when she creates a disturbing group of statues... but when visitors Gill and Peta discover long-lost Aetherial paths, they unlock more dark dangerous secrets than Juliana could ever have feared.



"Exquisite sense of wonder that makes the heart of this old reader sing" - Charles de Lint



---
GRAIL OF THE SUMMER STARS April 2013

A visionary painting brings Stevie Silverwood into contact with a stranger, the gorgeous Mistangamesh. But her artist friend Daniel has gone missing, and Mist has troubles of his own. For thirty thousand years, Mist has been doomed to pursue his treacherous brother Rufus to avenge the destruction of a legendary Aetherial city, Azantios. Daniel may hold the clue to Rufus's hiding place - if only Stevie and Mist can find him before his visions of apocalypse come true...



"A classy, beautifully rendered tale... a complex enterprise with real heft, a rich back story and characters that grow with the narrative... A must for existing fans, while being easily accessible to newcomers."

- Kirkus Book Reviews



---
As for me...
I've been writing since I was five years old. Writers such as CS Lewis, Tolkien, Tanith Lee and Michael Moorcock captured my imagination... and in 1986 my first novel A BLACKBIRD IN SILVER was published by NEL


Since then I've had twenty-one novels published (to date) all of varying types of fantasy - sword n' sorcery, contemporary, vampire/ gothic romance, supernatural, alternative history, epic... For lots more information, and a full bibliography of my work with my notes and thoughts.... just follow the links. To cut down on spam, the email link isn't live - you'll need to copy it and remove the spaces. Also, please mention my books in the subject line so I know your message isn't spam! Thank you.


Email me: Fredawarrington.author @ gmail.com